Advantages
Foreign National
Life Insurance Specialist

Over 35 years of experience
the insurance industry

Large Case Placement
Up to $150 Million

Promise to our clients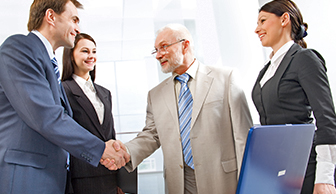 Our emphasis is to gain your business through financially sound recommendations, but more importantly is our dedication to your long term success. Professional service and advice is just part of the job. The commitment to giving our client's the personal attention to get it right is what makes the difference.
Our History
Buying Coverage.com is powered by Capital Financial of America, Corp, an independent insurance firm, whose sole focus for the last 35 years is offering its customers quality insurance products, comprehensive financial solutions, and highest personalized service available.
Our partnership with many of the industry's most reputable carriers, product expertise, and professional business experience enables us to identify the most simplified approach to any complex insurance or planning strategy.
Every life insurance company offered by Buying Coverage.com has been rated A- to A+ by A.M. Best* for financial strength. Our customers have the opportunity to select from several leading life insurance companies, and obtain the lowest rates possible. The insurance companies we represent have also been carefully chosen to provide favorable rates for people with certain medical and lifestyle risks.
Our U.S. Carriers
Assurity
Allianz
AIG
Axa
BrightHouse Financial
Columbus Life
Gerber Life
Global Atlantic
John Hancock
Lafayette Life
Legal and General America
Lincoln Financial
Mutual of Omaha
National Life
Nationwide
North American
Pacific Life
Principal Life
Protective Life
Prudential
Securian
SBLI
Symetra
Transamerica
United Home Life